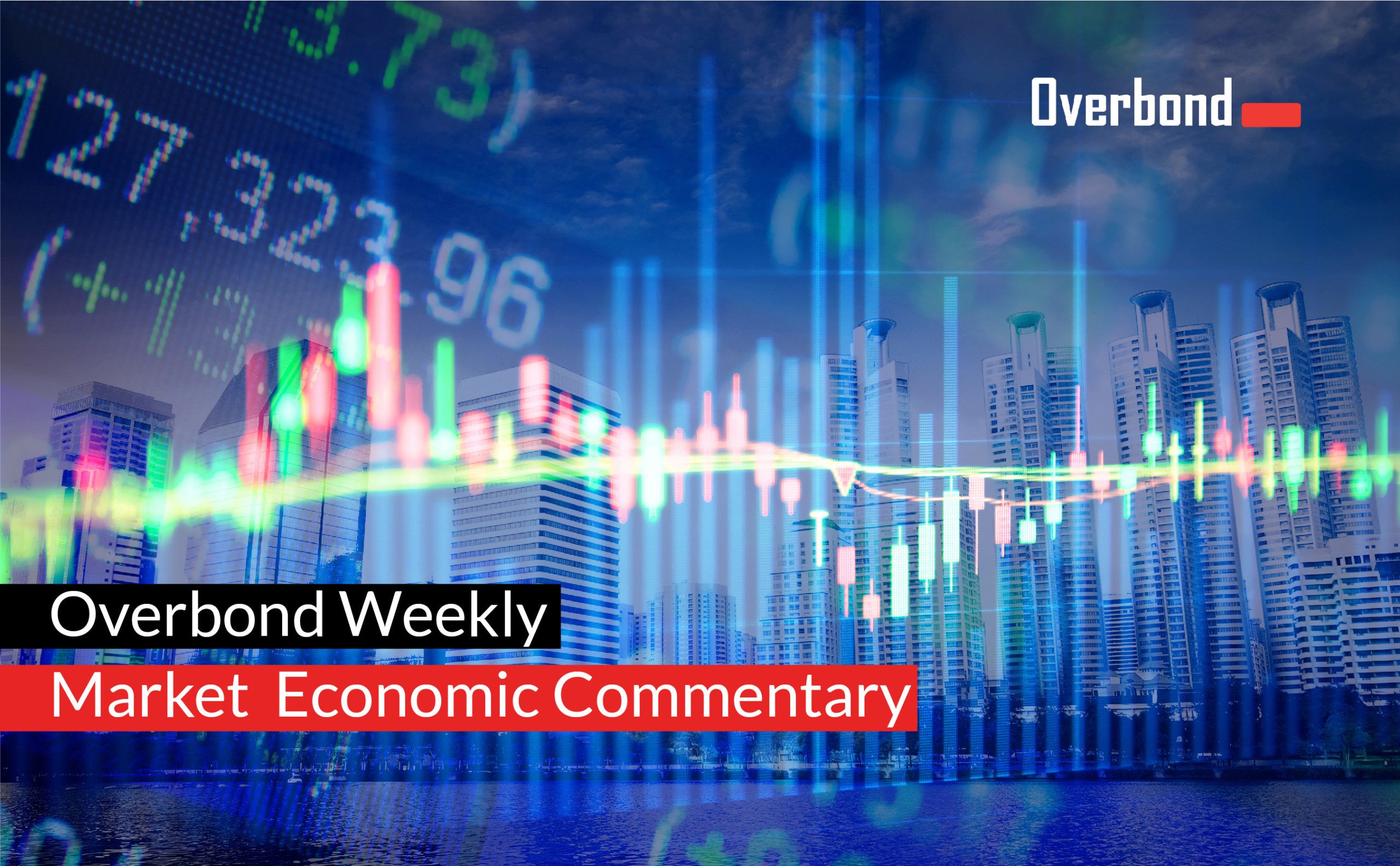 The rally in the German bond market in place for much of the past few months ran into a bit of a roadblock in the form of last Friday's strong US employment data. That said, 10-year Bund yields are seen only about a basis point higher on the week, lagging the move up in Treasury yields on the made-in-the-US jobs-led selloff. German 10-year yields peaked at roughly -.10% in mid-May, subsequent to declines approaching -40 bps over the past few months before hitting the last pocket of resistance. The market continues to face a technical test near the -.50% early February breakout point. Inside of that, we have strong downside resistance at -.62%, and then again at last year's secular lows at .71%.

European credit spreads were little changed on the week, 10-year IG up a basis point to 90 bps, holding the prevailing range, and 10-year HY unchanged at 300 bps. The DAX equity index moved higher with global stocks as a whole, jumping more than +200 points on the week to current levels near 15770, just back of what we have been describing for some time as heavy upside resistance in the 15800-16000 area. The strength of the economic rebound in Europe is expected to continue to lag that of the US, and as such any move higher in German bond yields is apt to be noticeably outpaced by that of Treasuries. Assuming an eventual move towards 2.00% in US 10s, a comparable target for German 10s is seen closer to -.20%, roughly +30 bps above current levels. In terms of spreads, the ECB can be expected to be much slower to scale back its bond purchases, particularly in light of recent strategic changes in policy, and as such, we do not anticipate much in the way of upward pressure over the next several months.
The German ZEW sentiment caved in on Tuesday, dropping from the previous month's 56.7 to 40.4 in August, well inside the consensus forecast of 55.1. For the balance of the week, the economic calendar in Europe is fairly active, with numerous final HICP inflation numbers out across the region, German wholesale trade, and from the UK, Q2 GDP and industrial & manufacturing production. Government supply in Europe this week features UK 10-year Gilts on Tuesday, German 10-year Bunds on Wednesday, and Italian 3s and 7s on Thursday.
US benchmark government yields were propelled higher by stronger than expected nonfarms payrolls data, led by real yields. 10-year nominal yields are seen approximately +15 bps higher to 1.32% on a week-over-over week basis, with +9 bps of that coming from an increase in real yields and the remaining +6 bps from inflation breakevens, as per TIPS market pricing. The curve pivoted around the 5-year tenor, steepening by more than +9 bps in 2-5s, but flattening -3 bps in 5-30s.

US credit spreads were little changed in the higher-grade spectrum on the week, but narrowed in the lower grades. The 10-year investment grade index itself was little changed at 144 bps. For now, the credit market is seen in somewhat of a stalemate mode, with tapering expectations checked by strong corporate earnings and cash flow generation, improving balance sheets, and ratings upgrades outpacing that of downgrades.
The economic calendar in the US features inflation, with CPI on Wednesday, PPI on Thursday, and the import price index on Friday. For core CPI, the market is looking for a meaningful decline to .4% mth/mth from the previous .9%, and some slippage in the yr/yr number to 4.3% from 4.5% the previous month as base effects fade away. On Monday, consumer inflation expectations came out a tick higher than expected at 4.8%, while higher-than-expected JOLTs job openings data continued to highlight labor market imbalances. In terms of government supply, we get $58 billion in 3s on Tuesday, $41 bln in 10s on Wednesday, and $27 billion in 30s on Thursday. The supply announcement for next week's auctions of 20s and 30-year TIPs is scheduled as well for Thursday. Fed speakers this week include Evans, Bostick, Barkin, Mester, Logan and George, with investors setting their sights on the Jackson Hole symposium later this month.