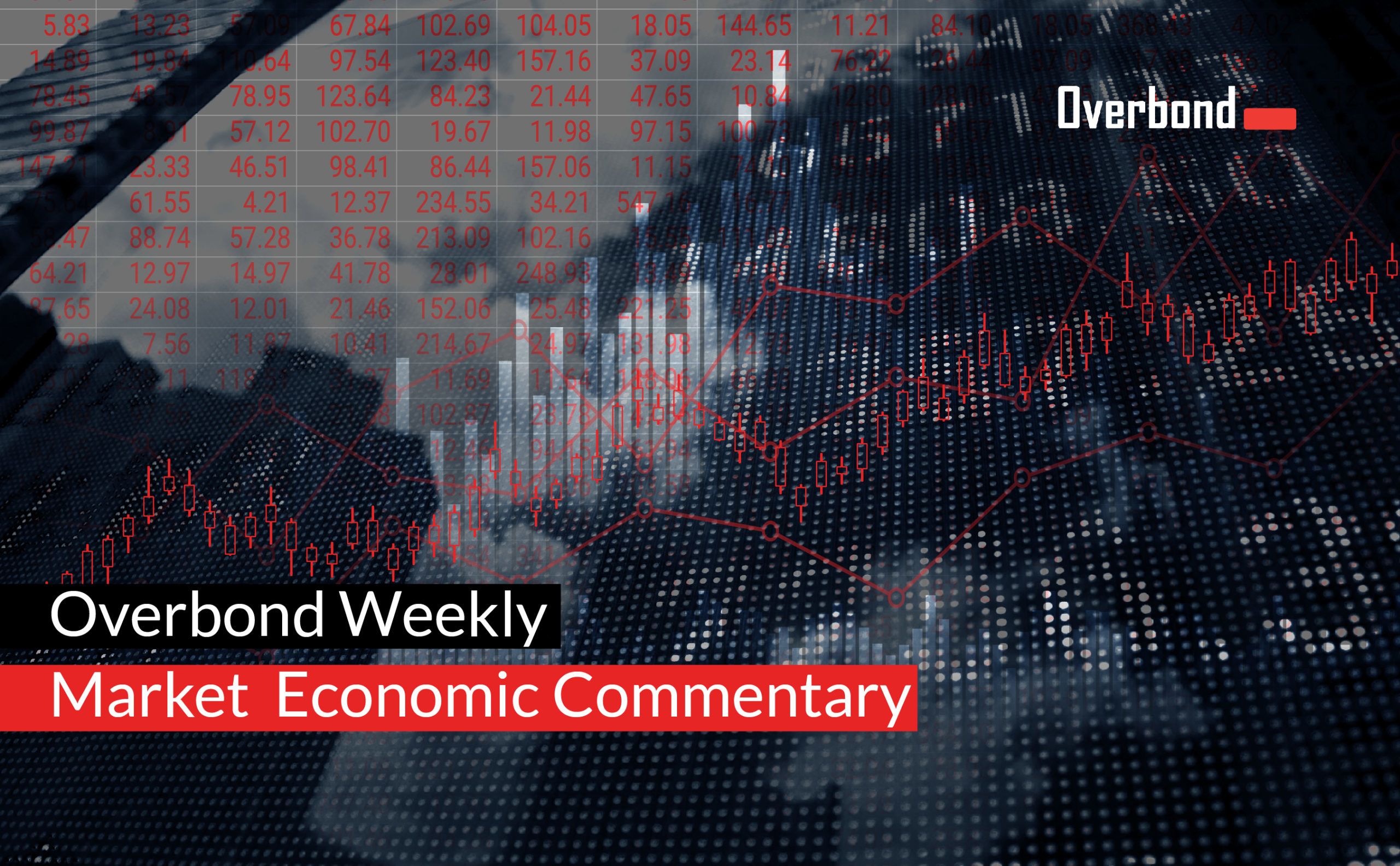 German 10-year yields moved modestly deeper into inversion over the past week, falling another -3 basis points to -.47%, the most negative since early February. As in the US, it remains a tale of two markets, as per inflation-linking pricing. Over the past week and month, 10-year real yields are seen down -8 and -30 bps respectively, partially offset by +6 and +7 basis point increases in inflation expectations proxy breakevens. In credit, 10- year EUR IG spreads narrowed slightly to 89 bps, holding to the prevailing range. 10-year EUR HY spreads tightened -6 bps to 303 bps, offsetting some of the widening of the past one- and three-month periods.
The DAX equity index has been on a largely sideways trajectory over the past couple of months, unable to muster up the fight to challenge let alone take out heavy upside resistance in the 15800-16000 area. While global growth expectations as a whole have been pared back, the outlook looks that much cloudier in Europe. As such, just as European equities face greater economic headwinds than their US counterparts, the pace of increase in nominal government bond yields in Europe is also expected to be slower relative to that of US Treasuries. We do view the risk return profile of the European corporate bond market as that favorable, but with the ECB that much further from bond purchase tapering than the Fed, the same urgency to pare positions is not yet apparent.
While the main event for the week in Europe, Thursday's UK's BOE meeting is apt to disappoint those looking for something meaningfully market-moving. Of note, Australia's RBA met Monday night, holding policy unchanged to nobody's surprise. The economic calendar in Europe itself features German factory orders, Industrial production readings for Germany, Italy & Spain, and a plethora of manufacturing, services & composite PMIs across the region. German retail sales out on Monday printed above-consensus at +4.2% m/m and +6.2% y/y. Government supply in Europe this week features UK 30-year Gilts on Tuesday, German 5s on Wednesday, and French 10s and Spanish 3s,5s & 10s on Thursday.
US benchmark government yields moved modestly lower on a week-over-week basis, led by a -5-basis point decline in 10s to 1.19%. As per 10-year TIPS market pricing, the move was powered by a -10 bps drop in -10-year real yields to -1.15%, with breakevens up +5 bps as a partial countermove. On a month-over-month basis, 10-year nominal yields are now down -25 bps, led by -26 basis point decline in real yields. The 2-10s curve is seen roughly -18 bps bull-flatter over this time to current levels near +102 bps. Credit spreads had a slight tightening bias in the higher-grade spectrum, but were seen a little wider in the lower grades. 10-year single-As narrowed in to 87 bps, while BBs moved out a couple to 247 basis points.
The economic calendar in the US is highlighted this week by Friday's nonfarm payrolls reports, as investors prepare for consensus numbers of +900K on the headline (vs previous +850K), and a drop in the unemployment rate to 5.6% from the previous 5.9%. Also scheduled are Tuesday's factory orders report, ADP employment, and Markit services & composite PMI on Wednesday, the trade balance on Thursday, and wholesale inventories & consumer credit to bring up the rear on Friday. Nothing is scheduled from the government supply calendar, but we do get next week's supply announcement for 3s, 10s & 30s on Wednesday. We hear from three FOMC voting members this week -Bowman, Clarida, and Waller, as investors look for deeper insights from within the ranks from that of the recent FOMC statement and Powel testimony.