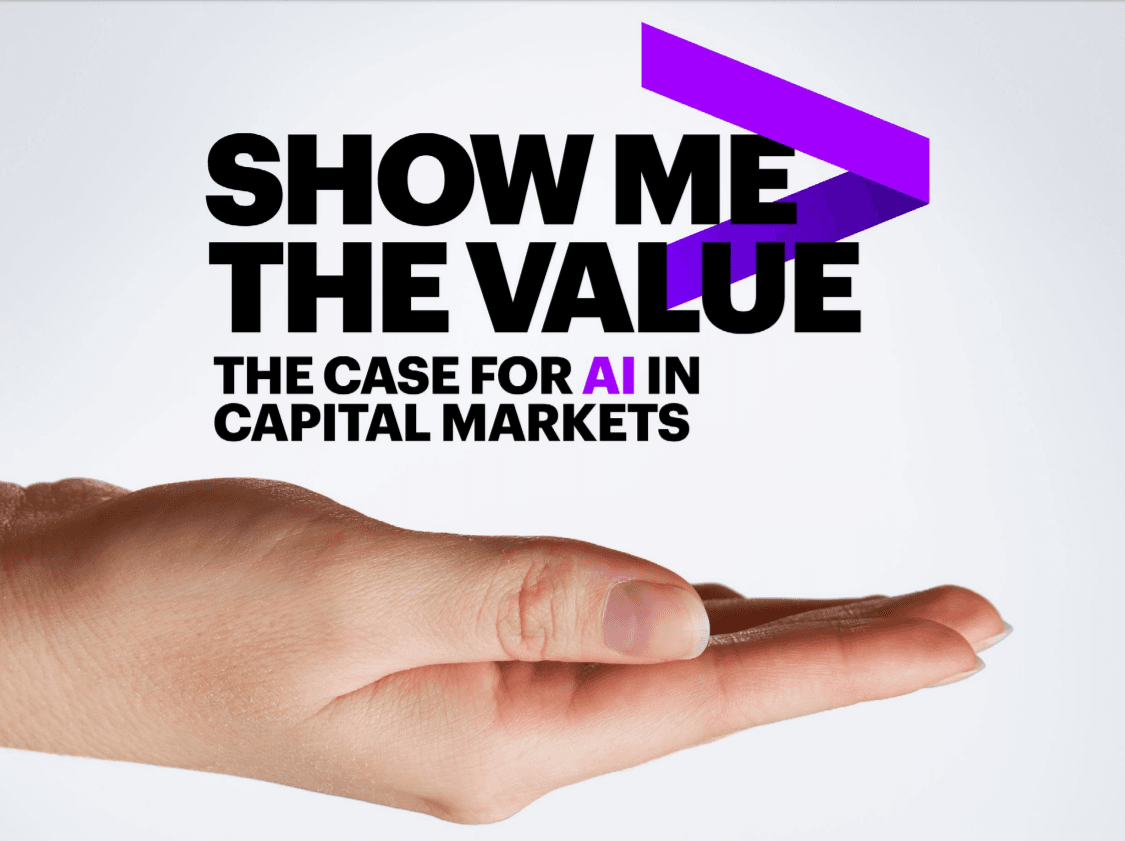 Capital markets are poised to be transformed by artificial intelligence (AI). Most firms have focused on using technologies to reduce costs, but AI has the potential to create value across organizations in new transformative ways.
---
Source: Accenture
Ours is an industry that has shown a willingness and ability to capitalize on emerging ideas, using them to differentiate our businesses and create value for our clients. It's why capital markets firms are so well positioned to take advantage of the latest technological developments, and why capital markets are poised to be transformed by artificial intelligence (AI). However, until now, most firms have focused on using these technologies to cut costs, but AI has the potential to create value across the organization in entirely new ways.
What makes AI so transformative is its ability to learn. Deterministic technologies that mimic human behaviors are being superseded by intelligent systems that not only perform at or beyond human capacity, but evolve and develop new capabilities like people too. That's creating new opportunities for capital markets firms to not only cut costs, but to add value for clients, employees and other stakeholders across the organization.
"The maturing of AI represents a step change that's creating new opportunities for the capital markets industry—not just five or 10 years down the line, but right now." – Jeffrey Brashear, Managing Director – Accenture Strategy
Five Value Levers
Intelligent automation: Layering cognitive capabilities on automation technologies to enable self-learning and increase autonomy
Enhanced judgement: Leveraging AI capabilities to augment human intelligence and improve decision making
Enhanced interaction: Delivering superior client experiences through hyper-personalization, conversational interfaces and the curation of real-time information
Intelligent products: Using AI to introduce new products and services, and tap into new business models and markets
Enhanced trust: Building trust within the organization using AI, and building trust outside the organization in how AI is used
Recommendations
Finding and realizing the value of AI requires capital markets firms to build a foundation where it can thrive—now and in the future. Accenture has identified four steps that firms can take now to lay the groundwork:
Move beyond automating for efficiency and cost reduction to true growth. Where are your strengths and challenges when it comes to AI? What do you need to do to close the gap between where you are now and where you need to be?
Redefine the boundaries of your ecosystem. Identify where you can source data, both internally and externally, to feed your AI engine.
Begin, then iterate from there. The only way to master the AI learning curve is to begin. Create and execute AI proofs of concept rapidly to start realizing value.
Set parameters for your AI. As AI becomes more pervasive within capital markets, strong guidelines regarding ethical data use, information sharing, transparency and privacy will be increasingly important.