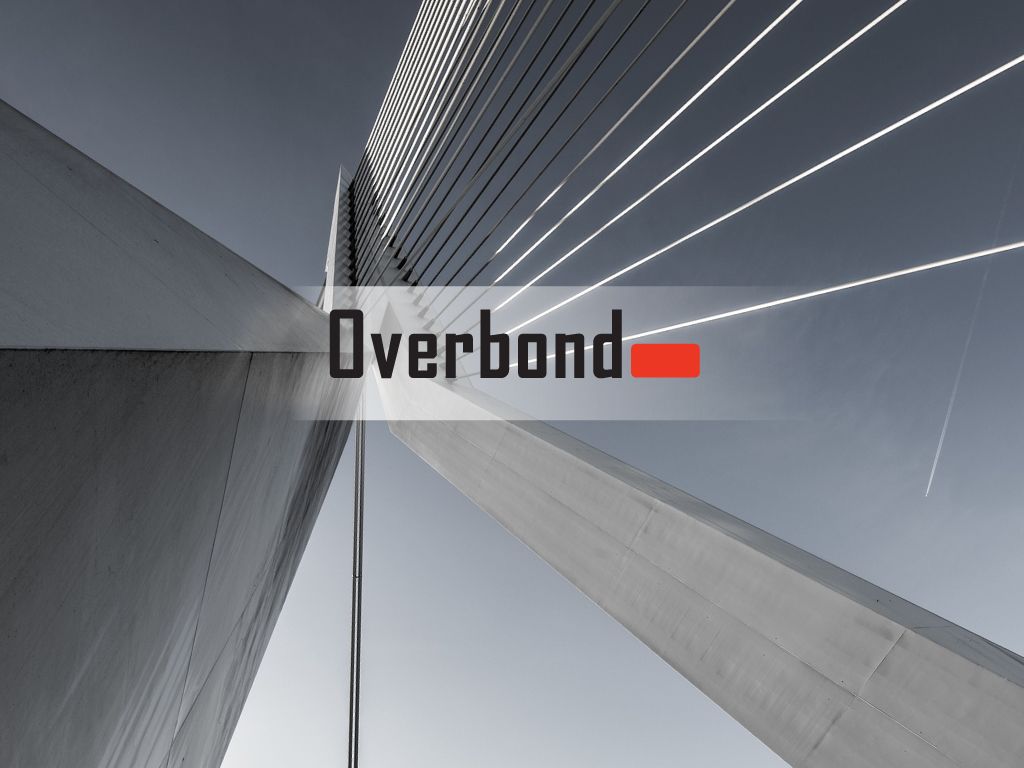 Overbond expands operations with digital omni-channel strategy and New York office to target $40 trillion U.S. bond market
TORONTO and NEW YORK — (November 17, 2017)— Overbond Ltd., the first end-to-end Capital Markets platform for primary bond origination and fixed income deal execution, has expanded real-time access to the Overbond Platform to all US corporate issuers and institutional investors by extending key functionality via desktop and mobile applications for all operating systems. Overbond has also expanded its presence in the US with the opening of a New York office in Grand Central Tech.
Enhanced Market Data and Analytics for All Devices
Overbond's proprietary machine learning and powerful predictive analytics capabilities are now delivering real-time credit investment opportunities to investors via mobile and desktop applications and smart notification systems on both iOS and Android devices. The new mobile application distributes COBI (Corporate Bond Intelligence) Opportunities and has already delivered more than 3,000 credit investment opportunities. It will extend the service's reach to 5,000 new U.S. based market participants to bring a new supply of bond issuance, creating much needed new liquidity in the corporate debt markets.
Overbond has also enriched its big data analytics suite for primary bond market quotations through new platform integrations with Egan-Jones Rating Company (EJR), Moody's and Standard & Poor's and credit ratings data, complementing existing integrations with Thomson Reuters and DBRS.
New Advisory Board Spanning Canada and the U.S.
To support its expansion into the U.S. market, the company has appointed a cross-border, senior Overbond Advisory Board that brings extensive expertise across all facets of capital markets, investment banking, and financial technology. Board members include NYC-based Jamie Grant, Global Head of Fixed Income and Enterprise Market Data at Thomson Reuters; Grace Schalkwyk, CEO of Gramercy Digital Strategy Advisors; and Jose Luis Frias, Senior Corporate Finance and Debt Capital Markets Executive.
"The outstanding leaders that have joined our Advisory Board will play an important role as we expand and strengthen Overbond's presence in U.S. capital markets," said Vuk Magdelinic, CEO of Overbond.
Grant, Schalkwyk, Frias are joined on Overbond's advisory board by Karen Basian, Board Director at GoEasy and Managing Director at Newtopia; Michael McCarthy, CEO at MSI Solutions; Philip Poulidis, Strategic Advisor at eleven-x and Net Cognitive Partners, as well as entrepreneur and Angel Investor; Brendan Kenalty, Director of Marketing at L3 Wescam; Rokham Fard, serial entrepreneur and founder of TheRedPin; and, Gyan Chandra, Vice President at IBM Canada.
In partnership with Greenwich Associates, Overbond is hosting a thought leadership discussion on Wednesday, November 29 at 1 p.m. ET on "Improving the Debt New Issue Process". Participants can register to attend here.
About Overbond
Overbond is rapidly transforming how global investment banks, institutional investors, corporations and governments connect and access the primary fixed income market. Overbond's fully-digital platform for primary bond issuance eliminates inefficiencies, provides higher transparency, optimal price discovery and investor diversification for all counterparties in the primary bond market. The company's client base includes some of Canada's largest corporate issuers, spanning the energy, utilities, financial services, and telecoms industries. Overbond is headquartered in Toronto with offices in New York. For more information visit https://www.overbond.com
Media Contact
Michele McDermott-Fox
Boulevard Public Relations
Tel: 1.905.379.1893
michele@boulevardpr.com