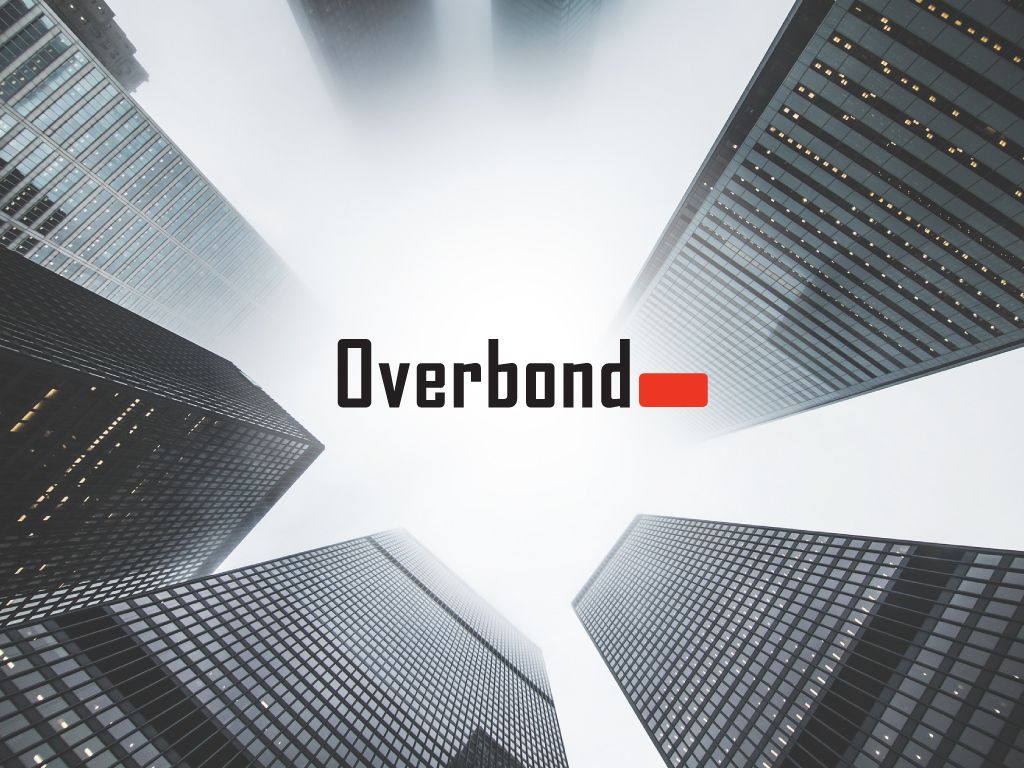 "All to all" information flows underpin newly launched Overbond deal execution capability; OverbondX enables corporate and government bond issuers, dealers, and investors to now facilitate all aspects of deal execution from within the Overbond platform
TORONTO and NEW YORK — January 25, 2017 — Overbond Ltd., the company behind the first end-to-end platform for bond origination, announced today the launch of OverbondX, an integrated Deal Execution module within the Overbond platform. OverbondX enables issuers of any size to digitally facilitate execution of both private placement and public offerings, and enables investors and dealers to view and input orders from within the Overbond platform – while reducing operational risk and transaction costs for all parties.
Overbond is the first fully-integrated platform for the bond origination market that directly connects corporate and government issuers with dealers, institutional investors, and select retail investors. With the launch of OverbondX, counterparties now have a holistic view of real-time deal communication, optimal price discovery, investor order book management and deal working group management, predictive analytics, digital trade facilitation, and post deal analysis from within the platform. They can also view and share documents, receive and provide real-time updates, and progress through all the steps required to successfully execute a syndicated or non-syndicated offering in institutional, mid-market, or private markets.
"For the first time in the history of the bond market, corporate and government issuers, dealers and investors have all the tools required to digitally execute transactions for the entire primary bond issuance process, from pre-launch deal preparation to post-launch execution," said Vuk Magdelinic, CEO of Overbond.
Delivering Significant Benefits to Bond Issuers and Investors
OverbondX provides several important benefits to participants in the bond market:
By digitizing the entire deal execution process, issuers can get to market faster to take advantage of favorable market timing and access a broader investor base.
It reduces the cost of new issuance by standardizing all aspects of deal execution.
It drives operational efficiencies by reducing the issuance time.
It provides an opportunity to optimize cash management by enabling opportunistic offerings.
Issuers can also manage funding targets with dealers and investors, allowing for a more vibrant and efficient primary market process.
Issuers can access valuable market insights to make sound funding decisions and build stronger relationships with their investor base.
To ensure compliance with the regulation on market abuse (MAR) in Europe and its extraterritorial implications across the global dealer community, the Overbond platform streamlines deal and non-deal related communication.
Overbond's rapidly growing issuer client base of more than 100 clients includes Burger King, Molson Coors, Couche-Tard, and Bell. Investor clients are some of the largest investors in North America such as Mackenzie Financial, Sprott Asset Management and CBC Pension. Overbond customers benefit from the platform's seamless integration of Thomson Reuters fixed income market data and DBRS credit ratings.
About Overbond
Founded in 2015, Overbond is rapidly transforming how global investment banks, institutional investors, corporations and governments connect and access the primary fixed income market. Overbond's fully-digital platform for primary bond issuance eliminates inefficiencies, provides higher transparency, optimal price discovery, and investor diversification for all counterparties in the primary bond market. The company's growing client base includes investment-grade corporate issuers that are looking to better manage their large borrowing programs, with the combined value of more than $120 billion in outstanding bonds. Overbond is headquartered in Toronto with operations in New York. For more information, please visit https://www.overbond.com
Media Contacts
Michele McDermott-Fox (for Overbond)
Boulevard Public Relations
905-379-1893
michele@boulevardpr.com