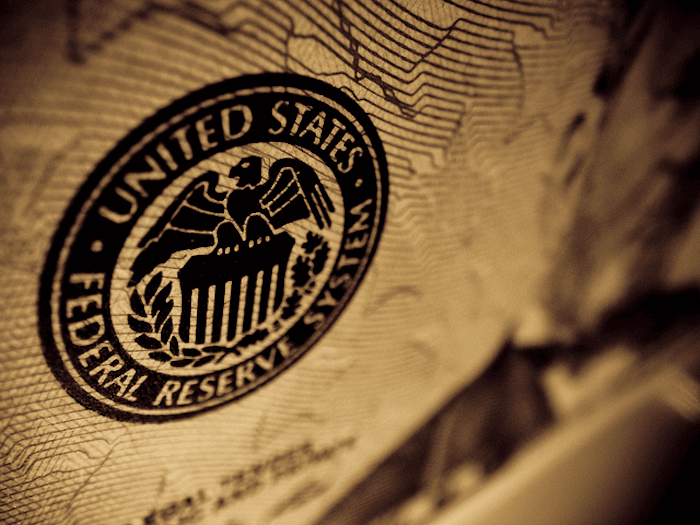 Market reaction to election could be volatile, Fed waiting for results.
---
Source: The Wall Street Journal
Minutes from the Federal Reserve's September meeting released Wednesday made it clear the central bank aims to raise overnight rates soon. Three committee members wanted to raise them right away, while others said the decision was "a close call."
Their decision was largely based on the economy—whether strong job growth had tightened the labor market to the point it would push inflation above Fed's 2% goal.
Two other factors will likely determine whether the central bank raises rates, one that was discussed in the minutes and one that wasn't. The first was whether the market was prepared for a rate increase, the second was the presidential election.
The Fed staff, in its review of the financial situation, pointed out that investors didn't expect the bank to raise rates in September. They noted in the minutes that market-based probabilities put the odds of a September rate increase at about 15%. Such a specific discussion of the odds hasn't always appeared in Fed minutes.
The situation is different now: Futures markets put the chances of a rate increase by the end of the year at about 65%, according the CME Group. The move would likely come at the Fed's December meeting, since its early November meeting comes the week before Election Day.
But the election itself may represent the biggest risk to the Fed's hope of raising rates. The Fed steered clear of the political lightning rod, but the presidential election looms large over its rate decisions.
Fed officials don't want to raise rates during a period of market turmoil. A victory by Donald Trump would likely be more unsettling for markets than if Hillary Clinton wins, given the uncertainty about what Mr. Trump might do in office. Even some members of his economic team openly disagree with him on the economy. If bond and foreign-exchange markets in particular are roiled by a Trump victory, that would raise the odds of the Fed staying on hold.
Conversely, a victory by Mrs. Clinton, who is widely seen as a status quo candidate, might relieve markets, though some stock-market sectors could get hit. If markets stay calm enough, investors would likely be facing higher rates. That would add a bit of spice to the political transition.