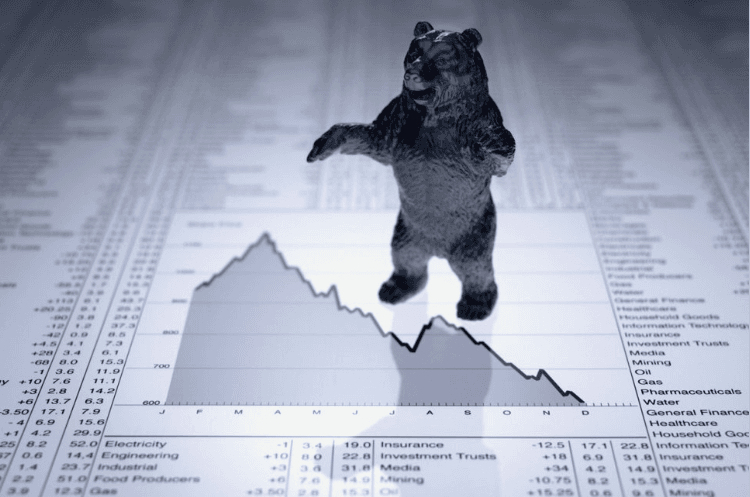 Volatility and uncertainty in global markets is having its toll on high yield bond ETFs.
---
Source: Bloomberg
The volatility in global markets is wearing on exchange-traded funds that buy risky corporate debt as investors pull money out.
Traders yanked $907 million from BlackRock Inc.'s iShares iBoxx High Yield Corporate Bond exchange-traded fund, or HYG, on Monday, the third-largest ever and most since October, data compiled by Bloomberg show. State Street Corp.'s SPDR Bloomberg Barclays High Yield Bond fund, or JNK, saw $381 million of outflows the same day.
The biggest leveraged loan ETF, BKLN, had its largest ever daily outflow in the most recent session for which Bloomberg has data. State Street's High-Yield Muni ETF, HYMB, also saw a record daily outflow on June 3.
Investors have fled risk assets and piled into safe havens in recent weeks as trade tensions and global growth worries rise. Sentiment has soured quickly, with financial markets now pricing in an additional rate cut by the Federal Reserve this year within a span of just two days.
The tone may be changing, albeit slightly, with the cost to protect against default dropping for a second straight day. The Markit CDX North America Investment Grade Index was 3 basis points tighter early Tuesday, according to CMA data.
The heightened trade rhetoric has driven a recent bid for Treasuries and German bunds, while credit has sold off. High-yield spreads have widened out 85 basis points since the start of May, and investment-grade borrowers have had to pay up significantly to access new debt.