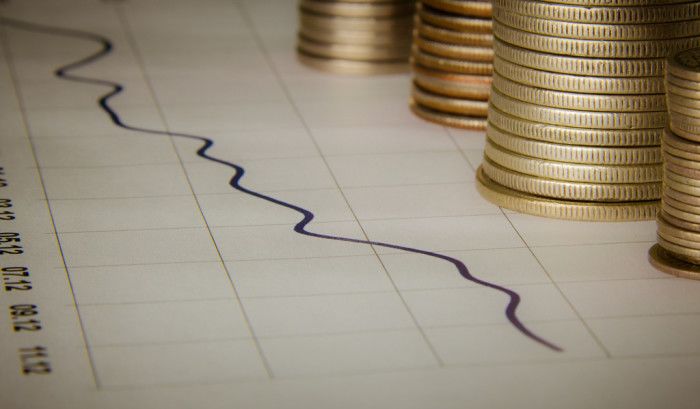 Yields on U.S. Treasurys have touched multi-year highs after nearly three decades of a bond bull market, which up until late 2017 saw a consistent downtrend in yields.
---
Source: CNBC
Bond yields are rising because essentially no one wants to buy them, says one investment expert.
Forget short-volatility instruments and other suggested culprits of the recent equity market sell-off, Peter Toogood, chief investment officer at financial advisory firm Embark Group, told CNBC Wednesday. Spiking bond yields, which spooked the equity markets last week, are a result of a decreased willingness to take on countries' debt as central banks move away from doing it themselves.
"Everyone's citing the XIV (short volatility) trade as being the reason it happened — how about the failing bond auctions?" Toogood asked. "The bond auction failed, basically. People didn't want to step up at that point. How about this old idea that maybe the Treasury yield has to go up because it has to be higher to attract capital?"
The benchmark 10-year U.S. Treasury yield is currently at 2.835 percent, after clipping a four-year high of 2.902 percent Monday. Bond yields move inversely to prices. The 10-year will surpass 3 percent, Toogood predicted. "I think it will go past that, and for the wrong reasons. Because they're issuing a lot of debt, and people want more money. They want to be paid a higher yield to take that debt."
He referred in particular to the U.S., which this year will issue a trillion dollars in bonds. The debt issuance is required in part to account for massive government spending and decreased revenue thanks to broad tax cuts and a new $300 billion spending bill. The tax cuts are projected to add $1.5 trillion to the national deficit.
"Thanks to Mr. Trump's little efforts, they've got to issue a trillion dollars of bonds into a market which has got $500 billion of tightening from the Federal Reserve because they're going to be selling. That's not a healthy environment."
US government 'flooding the market' with bonds
For the past decade, major central banks have been the primary bond-buyers, issuing cheap money to stimulate economic growth following the financial crisis. As growth indicators like gross domestic product (GDP) and employment pick up around the world, the banks are now entering a phase of quantitative tightening, triggering fears that this easy money era is ending.
Now, as many countries hit historically high public debt levels — the U.S. passed a record $20 trillion on government debt in 2017 — Toogood argues that bond buyers need to more incentive to buy that debt. Hence the increasing yields, which also means higher borrowing costs for companies.
"That is the outlier here — the yield goes up for the wrong reason. It doesn't go up because of growth, it goes up because the auction needs to go up to attract capital," he warned.
"At the end of the day the U.S. government is flooding the market this year with bonds. And that is the thing no one is discussing."
Still, many analysts believe that healthy global growth eventually boosting inflation is behind the yield increase, and some are confident that the bond market will be fully supported. Morgan Stanley in late January predicted a "wall of (Treasury) buying" would prevent any bear market for the foreseeable future.
But Toogood was not optimistic. "You're issuing a trillion, which they are this year, that's going to need a higher yield, I would argue. Could be towards 4 percent. And no one is talking about it."
Last week's market shake-up, which saw all major U.S. indexes enter correction mode, was believed to be sparked by fears over rising bond yields, higher inflation and future interest rate hikes as U.S. employment and wage data strengthen.
The Nasdaq, Dow Jones, and S&P 500 have all been up for the past three sessions, showing a mild rebound from their early February plunges, though the latter two are still on course for their worst month since August 2015.