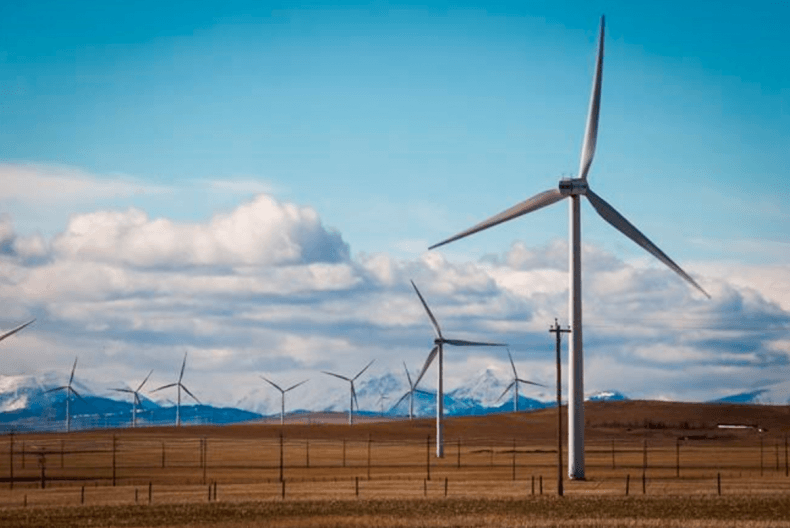 EDC's latest new issue of $500 million green bonds sold out in less than a week, turning away over $1 billion of unfilled investor demand.
---
Source: National Observer
Canada's federal credit agency has turned down nearly $1 billion in eco-friendly investments after selling out the latest batch of its specialized 'Green Bonds' in less than a week.
Since the end of August, Export Development Canada (EDC) has received more than $1.45 billion in private sector requests for the targeted loans, which are approved to finance companies or projects that preserve, protect or remediate air, water or soil, or help mitigate climate change.
Priced for the very first time in Canadian currency, EDC had $500 million in bonds available with a fixed interest rate of 1.8 per cent that would be due in 2022. The bonds flew off the shelves in a matter of days.
Nancy Kyte, a senior portfolio manager for EDC, said the Crown corporation knew in advance that demand for the bonds would be high. But it had a practical reason for creating the dollar cap that left hundreds of millions in potential green investments on hold.
"It's not a matter of leaving unsaturated demand out there per se," she told National Observer. "We had $500-million in assets that met the criteria of our Green Bond framework… We told (investors) at the outset that the bond was going to be $500 million and it would not grow."
A rise in demand for climate financing
EDC is a federal credit agency that helps Canadian companies extend their international reach by providing insurance, financing and guarantees to banks. It operates at arm's length from the federal government, but ultimately reports to Parliament through the minister of international trade. It generally earns a profit from interest on loans, and those profits are returned to the federal government's annual revenues.
Proceeds from its Green Bond program, however, go to its portfolio of green assets, including companies that work in clean technology, climate change mitigation and readiness, renewable energy and environmental protection.
By May 2017, Kyte explained, EDC had US$1 billion in eligible Green Bond assets lined up. It offered US$500 million in the bonds to investors at the time, and opted to offer a second $500-million batch of bonds — this time in Canadian dollars — later in the year.
"We're keen to develop the market in Canada," said Kyte. "I think by virtue of the fact that there's roughly a billion of unsaturated demand out there — that should send a signal to other companies that there are lots of investors out there that are looking for this type of product, and if you're interested in issuing a green bond yourself, please take comfort in the fact that there is a lot of demand."
The Green Bonds were only available to qualified institutional investors — including pension funds, insurance companies, mutual funds, asset managers and banks — who could buy the bonds in minimum denominations of $5,000. This restriction, Kyte explained, has to do with the complexity of the legal forms attached to the specialized loans.
"Under our current program, the disclosure for retail denominated trades are labour intensive, and beyond our current resource capacity," she said.
Demand in Canada 'not surprising'
EDC has made support for clean tech and environmental companies a strategic priority, and on its website, touts "abundant" business opportunities in the clean tech sector due to Canada's emerging and established expertise in wastewater, biofuel, and waste-to-energy technology.
It has actively supported Canadian clean tech companies since 2012, and its commitment to climate change initiatives is formalized in its 2015 to 2019 corporate plan summary, and embedded in its corporate social responsibility (CSR) policy. In 2014, EDC became the first Canadian Crown corporation to issue Green Bonds, with $US300 million in approved transactions that January, followed by US$300 million in December 2015.
Two years later, it started assessing the carbon footprint of its portfolio, and supported more than $270 million in climate finance transactions in developing countries, according to its annual CSR highlights. Beginning in January this year, it stopped financing the development of new coal-fired power plants, unless equipped with carbon capture and storage or equivalent emissions reduction technology.
Julie Desjardins, president of Desjardins & Associates Consulting Inc., said she wasn't "surprised at all" by the growth in demand for Green Bonds, or that EDC's latest batch had sold out so quickly. It's "reflective of a movement" towards responsible investing, she said, and recognition among investors that the world can't rely solely on public funding to make the transition to a low-carbon economy.
"The transition to a low carbon economy is going to take a massive amount of resources," said Desjardins, who also sits on the board of directors for Canada's Responsible Investment Association. "One thing investors don't want to do is lose money… I favour integrating environmental, social and governance issues into all investor decision-making."
Success with Green Bonds so far
As of February 2017, Green Bonds financed 17 transactions adding up to US$666 million, including wind energy projects in the Netherlands, Ireland and Germany, and financing for a company that generates wood pellets from recycled feedstock in Canada.
Climate-friendly transactions approved by EDC this year include financing for British Columbia's Corvus Energy, which designs and manufactures energy storage systems and lithium-ion battery solutions for hybrid and electric marine transportation. In June, it also approved support for Canadian Solar, which is building a 16-square kilometre solar park in the United Arab Emirates city of Dubai. Upon completion, the project is expected to be the most powerful solar plant in the world.