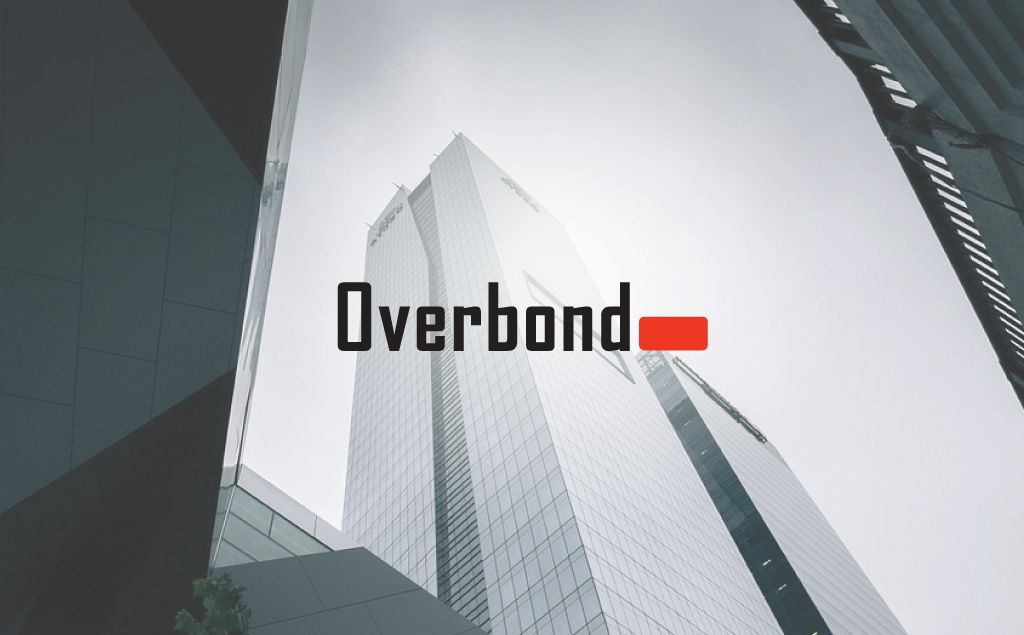 New product breakthrough applies machine learning and predictive analytics to match investors with real-time credit investment opportunities
TORONTO and NEW YORK — September 12, 2017 — Overbond Ltd., the first end-to-end capital markets fintech platform for primary bond origination, has launched COBI Opportunities, a new proprietary issuer-investor matching solution for primary bond markets.
COBI (Corporate Bond Intelligence) is a comprehensive suite of Overbond tools that enhance relationships between investors and corporate bond issuers through better price discovery, leading to more efficient deal benchmarking, participation, and execution. Since early access began in July, COBI has already provided investors with more than 3,000 credit investment opportunities or issuer-investor matches for new bond deals likely to come to market.
"All-to-all information flow in the fixed income marketplace is driving investment banking into the future," says Vuk Magdelinic, CEO of Overbond. "Currently, investor access to quality corporate credit is limited to benchmark size new bond issues. Our clients are utilizing powerful COBI algorithms to make investment decisions and gain access to deals that are otherwise unavailable."
Overbond has been selected to debut its COBI Opportunities module and platform enhancements at FinovateFall 2017 in NYC, the exclusive conference for fintech innovation in the banking and financial technology sectors.
"At Finovate, our mission is to showcase technology that creates solutions to longstanding problems," said Greg Palmer, VP of Finovate. "Overbond is doing some great work in primary bond markets, and we are delighted to have them present their product breakthrough at FinovateFall 2017."
OpenFin Integration Provides a Native Desktop Experience for Overbond Users
Overbond has also announced a partnership with OpenFin, the world's first common operating layer for financial desktop applications. This partnership will enable Overbond to better serve users by providing real-time updates on new issue deals and issuer-investor matches, greater digital accessibility, and faster deployment through a native desktop experience. Overbond will utilize OpenFin's operating layer to rapidly and seamlessly deploy upgraded versions of its Software as a Service (SaaS) platform for its client network of corporate issuers, investment dealers, and institutional investors in Canada and the U.S.
"At OpenFin our goal is to enable and support rapid growth and technical innovation in capital markets on par with that seen in Silicon Valley tech companies," said Mazy Dar, CEO and co-founder of OpenFin. "Working with Overbond, one of our very first Canadian partners, to support their ambition in on-demand matchmaking and corporate bond intelligence is well aligned with our mission, and also perfectly demonstrates the capabilities of the OpenFin platform."
Since raising $7.5M in seed funding one year ago, Overbond has focused on scaling its digital bond origination product in the global fixed income market. It now serves 250 users on its platform, equivalent to more than 40% of the fixed income market in Canada and rapidly scaling in US.
About Overbond
Founded in 2015, Overbond is transforming how global investment banks, institutional investors, corporations and governments connect and access the primary fixed income market. Overbond's fully-digital platform for primary bond issuance eliminates inefficiencies, provides higher transparency, optimal price discovery, and investor diversification for all counterparties in the primary bond market.
The company's growing client base includes investment-grade corporate issuers looking to better manage their large borrowing programs, some of which include $20 billion in outstanding bonds.
Overbond is headquartered in Toronto with operations in New York. For more information, please visit http://www.overbond.com
Media Contacts
Michele McDermott-Fox
Boulevard Public Relations
Tel: 905.379.1893
michele@boulevardpr.com