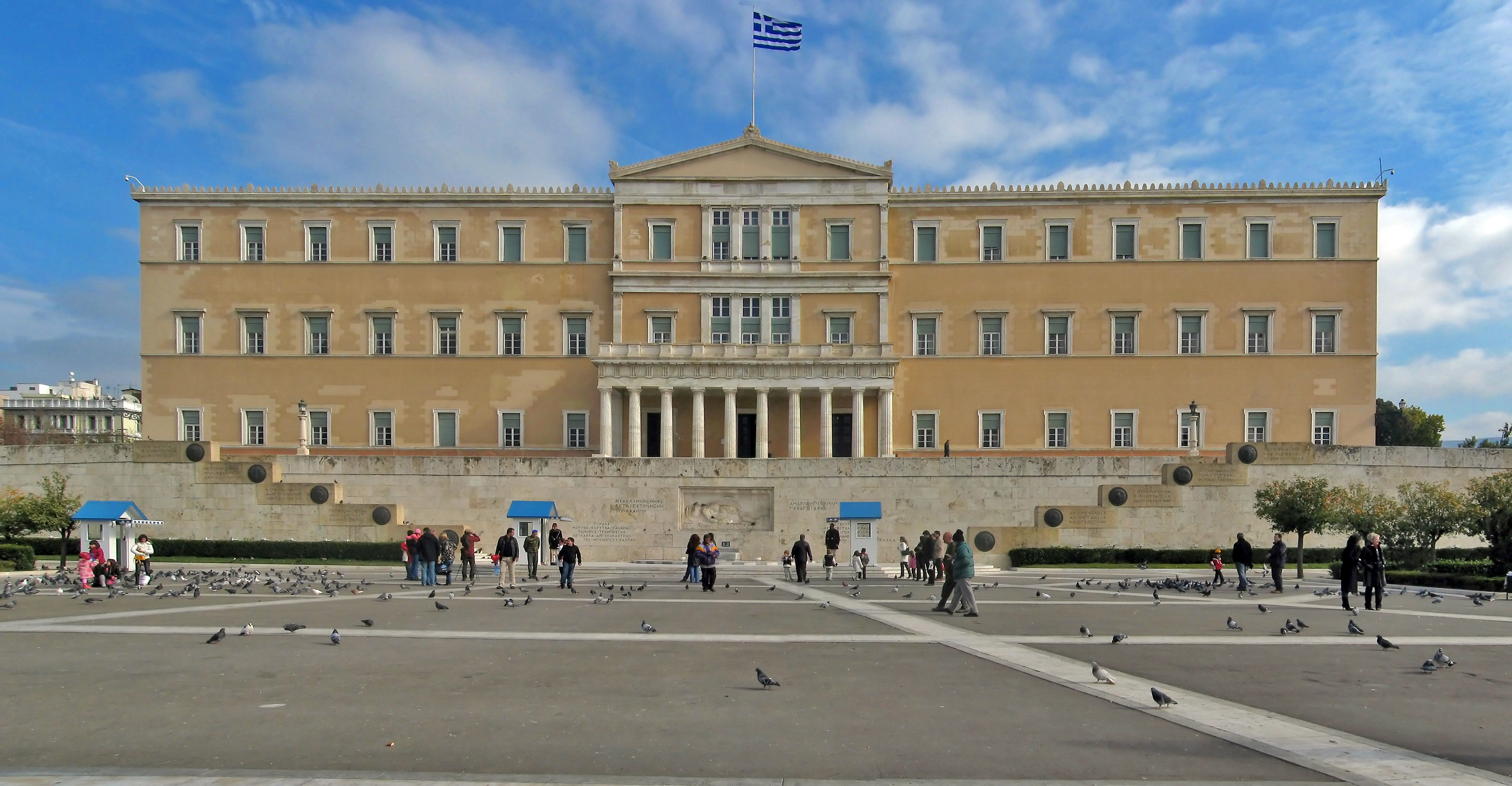 As it is preparing to exit its international bailout and resume normal financing operations, Greece is considering swapping 20 small bond issues for four or five new ones.
---
Source: CNBC
Greece is considering swapping 20 small bond issues for four or five new ones, government sources said, as it prepares to exit its international bailout and resume normal financing operations.
The country has been surviving on rescue funds since 2010 and is anxious to draw a line under its bailout phase next year.
The government is considering a swap that would consolidate the secondary market into a few benchmark issues, replacing 20 separate bonds with a face value of around 32 billion euros, said officials familiar with the proposal.
"We are planning to proceed with some debt management actions … to improve liquidity and tradeability," one senior government official said.
Officials said the move was still under discussion and did not say when it might happen, adding that bondholders had yet to be sounded out.
The 20 bonds were issued in 2012 in a voluntary scheme whereby private bondholders took a 53.5 percent haircut — or value reduction — on their investments.
It was the world's biggest debt restructuring involving bonds with a total face value of 206 billion euros. Major holders included banks and pensions funds in Greece and abroad.
Two years later in 2014, Greece made two forays as part of a plan to regain full bond market access.
Modest but significant
This time the plan is more modest but would represent a major step toward for bigger debt issues.
Greece issued a five-year bond in July, and investors that bought the new bond are already making a profit of about 1.5 percent since the beginning of the year.
Greece's borrowing costs have fallen sharply this year back to pre-crisis levels, as investors see the prospect further bailouts diminishing as well as signs of economic improvement.
But liquidity remains a problem, and a fully functioning bond market is part of Prime Minister Alexis Tsipras' plan to boost Greece's financial independence and build a financial cushion.
Athens is keen to convince markets it can stand alone after its third, 86 billion euro, bailout expires in August 2018, and wants to conclude one of the final progress reviews of the program as early as December.
Greece and its lenders agreed in June to create a cash buffer of about 9 billion euros ($10.75 billion) from unused bailout funds by August.
Buffer boost
Another senior official told Reuters the buffer would be boosted to as much as 14 billion euros by about 5 billion euros raised through new bond issues and other cash management actions.
"We want to create a buffer of about 12-14 billion euros for the nine-to-12 month period after the end of the third bailout," the official said. "It will … show that we will be able to service our needs at least until mid-2019, in an adverse scenario."
Athens wants to issue at least two new bonds by the end of the third bailout in August 2018, the officials said, without disclosing the timings or maturities.
"Our plan is for two or three new issues right after the completion of the third review…. If market conditions are favorable, this might come earlier," one of the officials said.
Athens hopes an expanded financial buffer will help pave the way for a clean bailout exit, without the need for a precautionary credit line from its EU lenders which would come with more strings attached, the officials said.
Greece has received about 270 billion euros in bailout loans since its debt crisis erupted in 2010 and has drawn down about 40 billion from its current bailout. It does not face big redemptions until 2022.
($1 = 0.8375 euros)