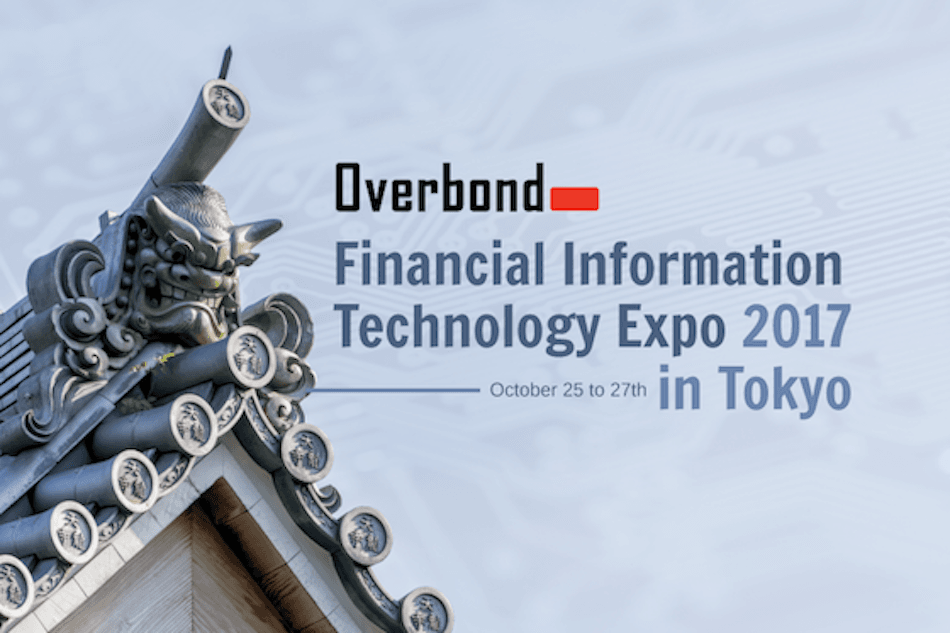 Kinyu Keizai Shimbun interviews Mr. Han Ryoo, Co-founder & Head of Product at Overbond Ltd. during FIT 2017 in Tokyo
---
Source: Kinyu Keizai Shimbun
Overbond, based in Toronto, Canada plans to begin operations in Japan in early next year. Han Ryoo, Co-founder and Head of Product, visited Japan in late October to build up its local partners.
Q: Overbond offers a complete digital platform for the bond issuance market.
A: As fast developments of financial technology have been bringing changes to the financial market, we thought that the bond issuance market would be the right sector for starting up our business, Bond issuers and investors can engage directly with digital tools. If the primary bond issuance is made digitalized, the market will become more transparent and secure. By eliminating inefficiencies, we can make the bond issuance market stronger. Trading costs will lower, and the bond market will also develop further.
Increasing transparency and security through eliminating inefficiencies
Q: Main stream tools of trading in the primary bond issuance market are telephones and emails.
A: Market participants, such as investors, bond issuers, and dealers are seeking after solutions for rationalization and digitalization. Although the outstanding bond issuance level is high thanks to the record low interest rates following the financial crisis, the investment banks' pricing capability declined due to raises of capital reserve ratios. Investors have difficulty in trading bonds because of reduced liquidity. Moves of bond prices have become more frequent under the quantitative easing policy.
Our cloud-based platform provides secure communication, price changes, real-time market updates, reports and analyses. Real-time data sharing among market participants maximize market transparency.
Q: You launched operations in New York in September.
A: Investment grade bond issuing companies, with outstanding bonds of more than 3 trillion, are trying to manage better their huge amount of bonds, not just transactions in the secondary market. Overbond's network covers more than half of active institutional investors and major bond issuing companies in Canada. We expect the number will double in the next quarter.
Q: Please tell us about the purpose of your visit to Japan.
A: Japan is an important country in the bond markets. We would like to find a good partner that holds the key to the Japanese market. We could have good talks with IT companies, data venders and several financial institutions. I hope these talks would lead to long-term alliance. Thomson Reuters is our strategic partner, but our relationship is not exclusive. Japanese financial institutions are conservative in some ways, but they are aggressively looking out for new business, which I admire.